Part I
What To See When Touring The Beautiful Meuse River Valley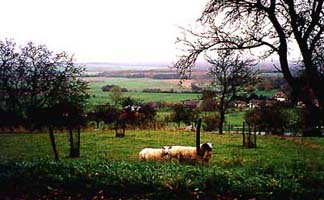 ---
The area of eastern France located between the towns of Neufchateau (south)and Vaucouleurs (north) is part of the ancient and picturesque Meuse River valley. From Roman times this area has been used by merchants, peasants and soldiers as they traveled to and from the towns located along the North Sea coast. Now part of the French Department of Vosges this area boasts of many sights dating from Roman times as well as the centuries that followed.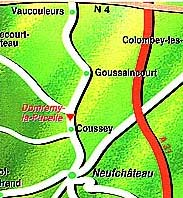 As this is the Saint Joan of Arc web site, I will concentrate on the area's connection with her. When Joan was about 16 years old, she and her family fled their home when enemy soldiers attacked Domremy. After walking for the entire night, they came to Neufchateau and the Inn of Madame la Rousse where they stayed for about two weeks. During her time in Neufchateau, Joan attended Mass at the Churches of Saints Nicolas and Christopher. The inn and its location has long since disappeared but the churches remain.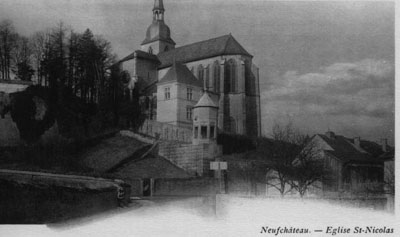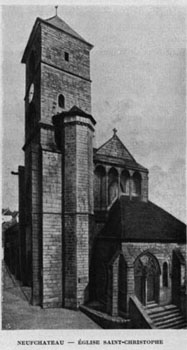 Traveling north from Neufchateau on route D164 you will next come to the small village called Coussey. It was here that Joan made pilgrimages from her home to the Franciscan monastery which is no longer used by this order.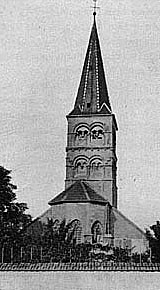 Continuing north you will see on the right a large church built near the crest of a hill. This is the Basilica of Saint Joan of Arc, built along the edge of the Chenu woods (Bois-Chenu). You will be able to reach this sight by going through Domremy la-Pucelle, which is the next stop.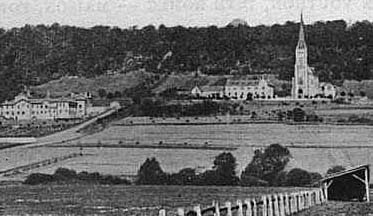 ---

Index

Next Part
---
Virginia Frohlick-Saint Joan of Arc Center
stjoan@stjoan-center.com