Part VI - My Trial
---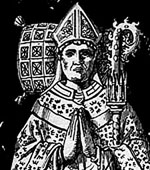 The Bishop of Beauvais, Pierre Cauchon, was my chief judge. His hatred for me ran deep. He was driven from his wealthy position by a faction that was loyal to King Charles and because of this he wanted his revenge on me.
---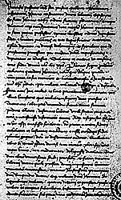 This is the first page of my trial records.
---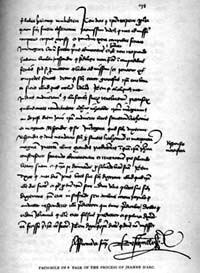 In the margin you see written in Latin the words, 'fatal answer.'
---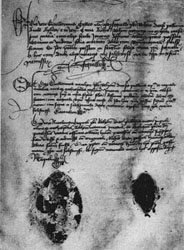 This is the last page of my trial record. The two large spots near the bottom of the page mark the place where Bishop Cauchon and the Inquisitor of France, Jean Lemaitre, placed their seals.
---
This model shows what Rouen's market square looked like the day I died.
---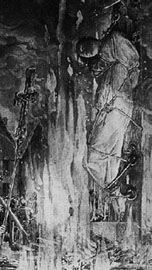 My death.
---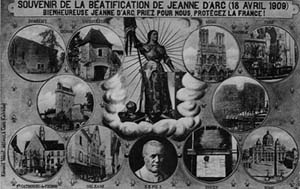 Even though my enemies destroyed my body, they could never destroy my spirit! It lives on, down through the centuries, inspiring people to great deeds of virtue and courage. I was beatified by the Church of Rome on April 18th, 1909. This postcard commemorates the event.
---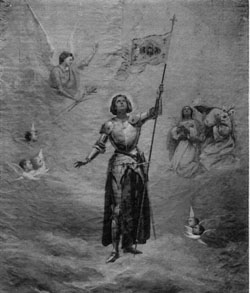 This banner was hung from St. Peter's Basilica, Rome when I was beatified. I was finally canonized on May 16th, 1920, by Pope Benedict XV.
---

Index
Previous Part

Next Part
---
This web page is being maintained by The St. Joan of Arc Center
stjoan@stjoan-center.com
---