Part III - My Friends
---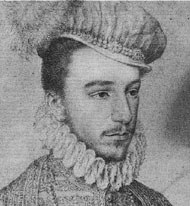 Of all my captains, the Duke de Alencon was my dearest friend. (It is possible this is a picture of Henry III - King of France born 1551 - died 1589.)
---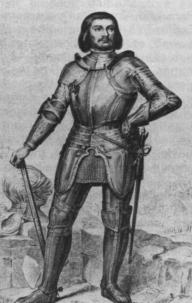 Gilles de Rais, a fabulously wealthy Baron of Brittany, took an active part in helping me deliver the city of Orleans and the Loire valley from the English occupation. He took an active part in King Charles' coronation ceremony and was with me at my failed attempt to take Paris. Unfortunately, after my death, he returned to his estate in Brittany where he immersed himself in Satanism. He killed at least 40 innocent children to use their blood to change lead into gold. Because of my prayers for his soul, God gave him the grace to repent of his wicked crimes before he was hanged and his body burned in the same Rouen market square where I was previously burned to death.
---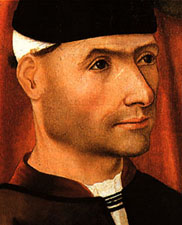 Dunois, the Bastard of Orleans, was my friend and comrade.
---

His signature reads 'The Bastard of Orleans.
---

Index
Previous Part

Next Part
---
This web page is being maintained by The St. Joan of Arc Center
stjoan@stjoan-center.com
---